Friday, February 22, 2019 - Sunday, February 24, 2019
RE SET = verb: to set again, anew; adjust, or fix in a new or different way.
Every marriage is a "fixer upper"… a collection of joys, challenges & victories. Although there is no one-size-fits-all guide to building a good marriage, there are Biblical principles that will help re-set your marriage foundations, & renovate your relationship for all God has called it to be. God wants each marriage to be built with love, respect, trust, joy, service, faithfulness, nurture, & intimacy. But the way these are built in your life will reflect the uniqueness of your personality & the season of your marriage.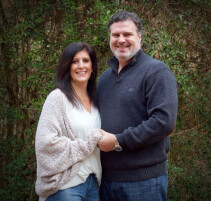 Join Pastor Chip & Hope Buhler at Victory Church for a "Marriage RE-Set" weekend! The Buhler's have been married 26 years, have 3 grown children (2 married), & 1 grandson. In 3 decades of ministry, they have served as officiates & mentors in 100's of weddings, & brought encouragement to 1000's of married couples. Together they share God's wisdom & their personal experiences in an interesting, funny, life changing weekend for couples.
The Marriage Re-Set Conference is Friday, February 22 from 7-9pm and Saturday, February 23 from 9am-noon. Childcare is available and light refreshments will be served.
To register for the Marriage Re-Set Conference, complete the form below.